On the 21st of March 2014, Vice-dean Prof. Dr. Ing. Jozef Peterka, along with the director of the Institute of Production Technologies Prof. Ing. Koloman Ulrich, PhD., received a delegation from the Faculty of Material Sciences and Engineering at the University in Miškolc.
The delegation was led Dean prof. Dr. Zoltán Gácsi, DSc. The meeting was focused on cooperation and preparation of common projects with orientation towards Horizont 2020.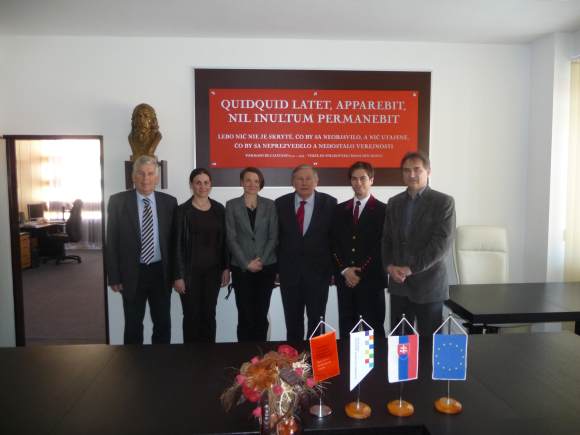 Photo documentation was made during this event. With respect to law No. 122/2013 about protection of personal data, if you do not want to be published online, contact the faculty employee mentioned below by e-mail.
Translation: Jana Green