On 10. 04. 2014 Dean Prof. Dr. Ing. František Holešovský from the Faculty of Production Technologies and Management of the J. E. Purkyně University in Ústí nad Labem visited the faculty. He was received by Vice-dean Prof. Dr. Ing. Jozef Peterka in the name of MTF STU.
The discussion was focused on cooperation in the area of pedagogy and mutual research orientated to calls from the Horizont 2020.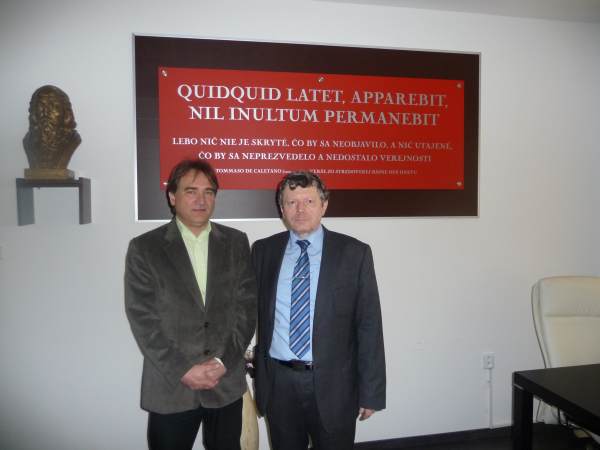 The event was documented in photos. According to Act N. 122/2013, the personal data protection act, if you do not want to be published online, contact please the employee mentioned below to remove the photo documentation.
Translation: Jana Green