We want to inform you that there is now a portal on the web page for companies that are partners of the faculty. The partners signed an agreement for cooperation thanks to the project Knowledge Faculty for Industrial Practice.
The aim of this portal is to support mutual permanent partnerships between MTF STU and industrial subjects in practice. The activity is based on the long-term aims of the faculty to increase the responsibility rate for knowledge transfer to practice.

Principles of cooperation with special importance for faculty development:
to include entrepreneurial subjects into the process and prosperity of the faculty,
to support research and transfer of top expertise between institutes (contract partners),
permanent and sustainable relation with companies,
presentation of partners by all PR opportunities of the faculty,
responsibility of the faculty towards to its partners and environment.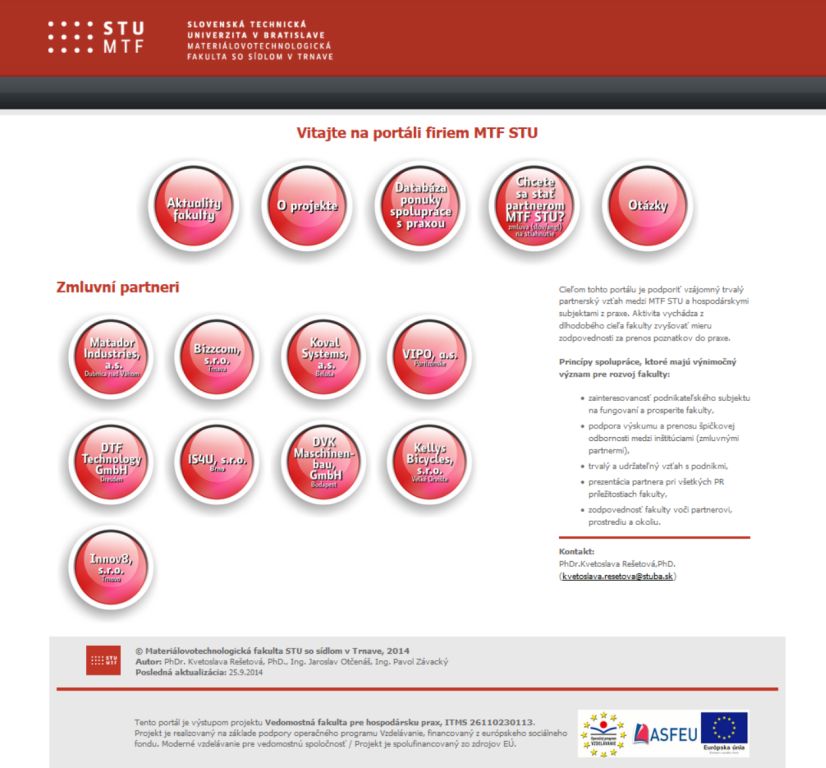 Translation: Jana Green